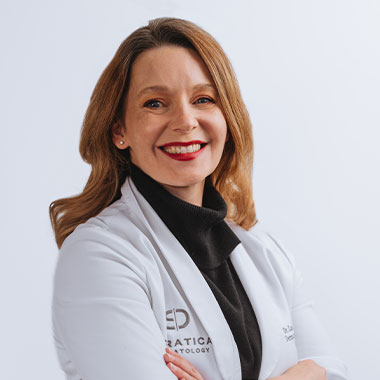 Dr. Lana Wicentovich is a Family Medicine Specialist with a practice focus in Dermatology. She is a graduate of the University of Manitoba's medical school and completed her training in Family Medicine at Dalhousie University. Postgraduate education includes a Practical Diploma in Dermatology from Cardiff University, which she graduated from with distinction. She is a fellow with the College of Family Physicians of Canada, an assistant clinical professor with the University of Alberta and an active member with the Primary Care Dermatology Society of Canada.
Prior to joining the team at Stratica Medical, she practiced for 15 years in Lethbridge, Alberta. She maintained a comprehensive practice, dedicating half of her working hours to medical dermatology patients. She has enjoyed welcoming learners into her practice and has actively participated in and sat on the Board of Directors for the Chinook Primary Care Network.
Stratica Medical specializes in the following:
Medical Dermatology
Rapid access psoriasis clinic
Rapid access pigmented lesion clinic
Treatment and prevention of skin cancers and pre-cancers
DR. WICENTOVICH's BLOG POSTS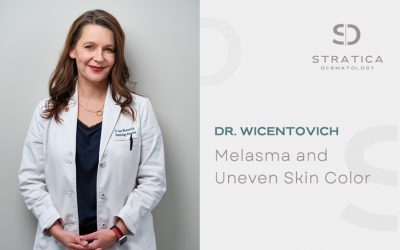 Causes & Treatment for Uneven Skin Colour When it comes to skin, many people look towards maintaining an even and glowing complexion. Unfortunately, melasma is a...
read more